From Castles to Cottages: Unique Accommodation Experiences in Ireland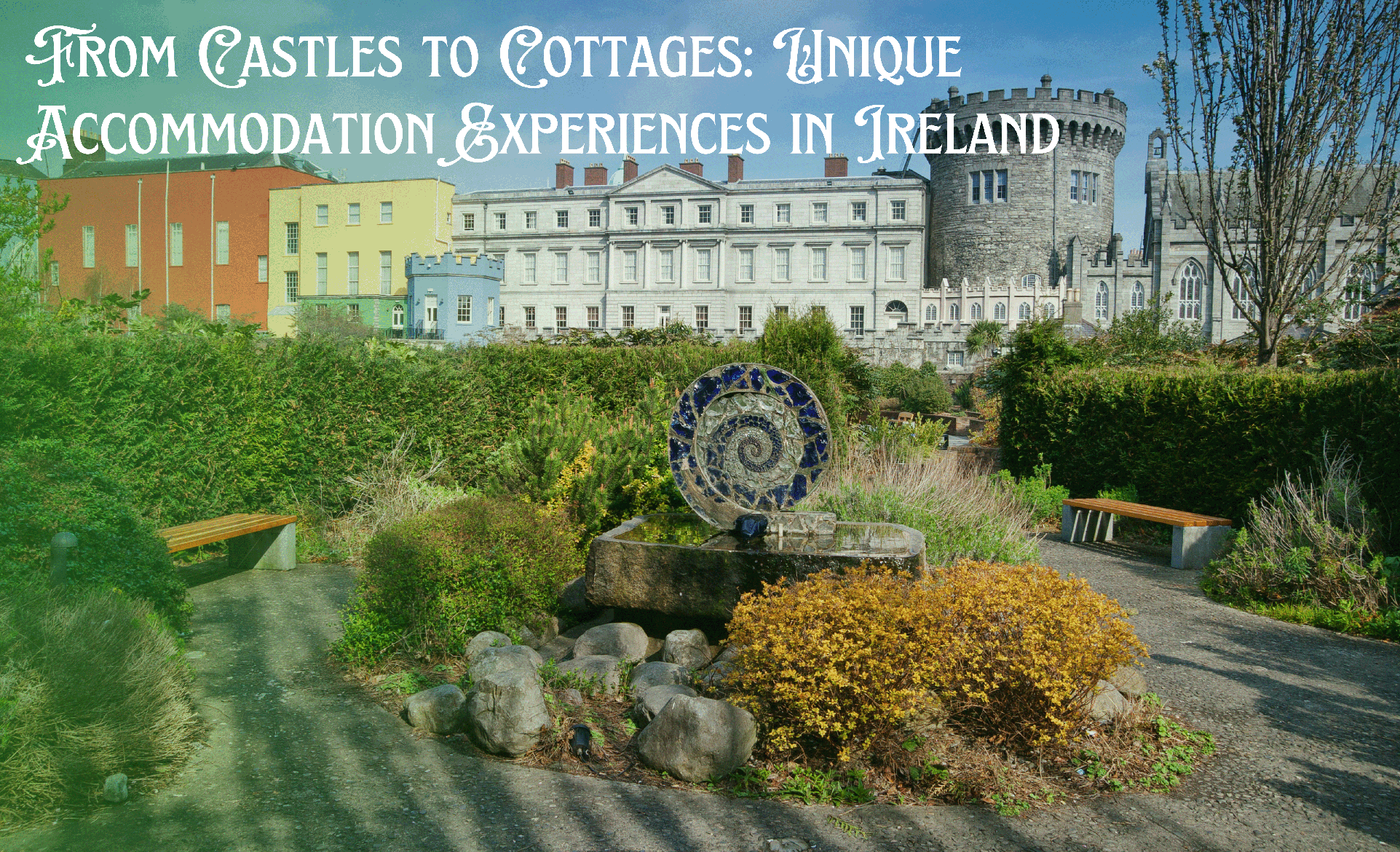 Ireland, known for its breathtaking landscapes, rich history, and warm hospitality, offers a wide array of unique accommodation options that can turn your trip into an unforgettable adventure. Whether you're an adventurer, a history enthusiast, or simply seeking a cozy getaway, Ireland has something special to offer. Let's explore some of the most unique accommodation experiences in the Emerald Isle.
1. Castle Retreats
Imagine waking up in a centuries-old castle, surrounded by turrets and lush gardens. Ireland is dotted with beautifully restored castles that have been transformed into luxury accommodations. You can immerse yourself in history while enjoying modern comforts. Many of these castles offer guided tours, fine dining, and even ghost stories by the fireside.
2. Coastal Lighthouses
For a truly coastal experience, consider staying in a converted lighthouse. Perched on rugged cliffs or nestled on remote islands, these lighthouses offer breathtaking views of the Irish coastline. You'll have the opportunity to unwind in solitude, watch dramatic sunsets, and stargaze by night.
3. Thatched Cottages
Step back in time by staying in a charming thatched cottage. These traditional Irish homes are adorned with picturesque straw roofs and are often nestled in picturesque villages. You'll find cozy interiors with open fireplaces, making them perfect for romantic getaways or family retreats.
4. Treehouse Escapes
Nature lovers will appreciate the opportunity to stay in a treehouse surrounded by lush forests. Ireland offers treehouse accommodations that provide a unique blend of comfort and adventure. Wake up to the sounds of birdsong and enjoy your morning coffee on a private treetop terrace.
5. Boutique Glamping
For those who crave the outdoors without sacrificing comfort, boutique glamping sites in Ireland offer the perfect solution. Luxurious tents, yurts, and cabins are nestled in scenic locations, allowing you to reconnect with nature while enjoying plush amenities.
These unique accommodation experiences in Ireland offer more than just a place to rest your head; they provide opportunities for adventure, relaxation, and cultural immersion. Whether you choose a castle, cottage, treehouse, or any other option, your stay in Ireland is sure to be filled with unforgettable moments and warm Irish hospitality. Make your next trip to Ireland truly exceptional by exploring these distinctive places to stay.